I thought this was an interesting (albeit small) infographic.  How much personal information would you be willing to share to increase your discount?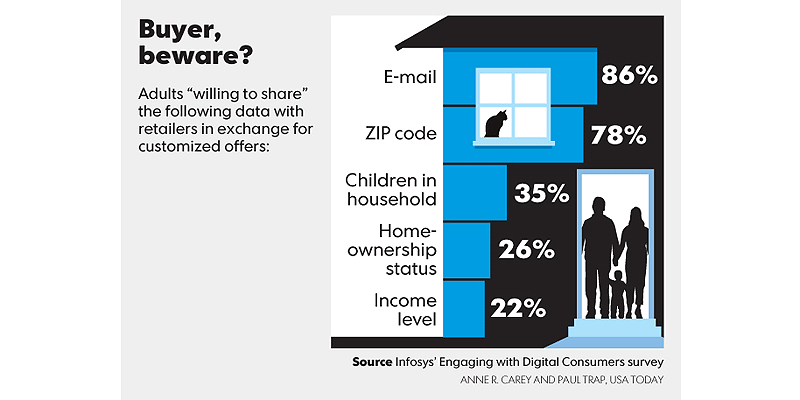 I would share certain personal information. If I knew that I would do business again with the company, then I would be much more generous than if I thought I was not going to return. If I was not returning, then I would share bogus information and give out my email address that I reserve for getting spam.  A more trusted retailer would get my personal email and more data about me.
I saw this image on a Twitter post from the USAToday.
How much personal info are you willing to share to get store deals? pic.twitter.com/81xUQAYKsd

— USA TODAY Money (@USATODAYmoney) December 28, 2013